How to upload a photo / video, story or album
Note: Instagram videos must be less than 60,000 seconds long and must meet these Instagram video posting requirements, which you can find here-.
>
>
https://www.sotrender.com/resources/knowledge-base/requirements-for-instagram-videos-2019/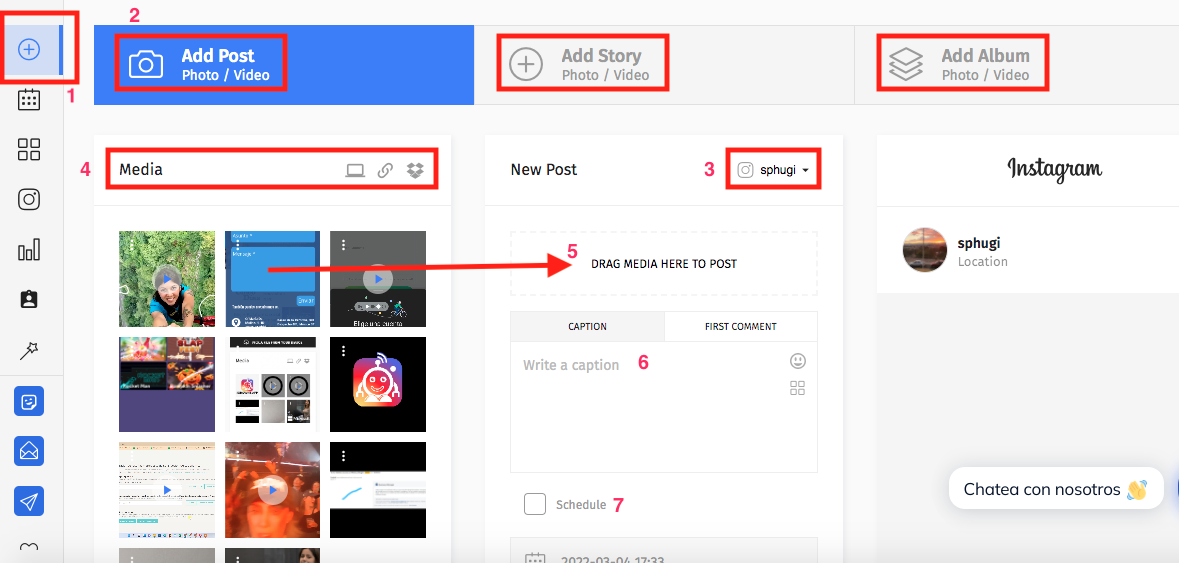 Step by step:
Click onadd post in the left sidebar.
Select the type of post you want to make: photo or video, story or album.
Select the account.
Upload content from your computer, dropbox, or a URL.
Select the post by dragging your photo or video to the box on the right where it says new post.
Add a caption or a first comment. You can use emojis.
Select the
date
and time (schedule ) of the publication.
To add location, facebook sharing, biolink or other settings, go to advanced settings.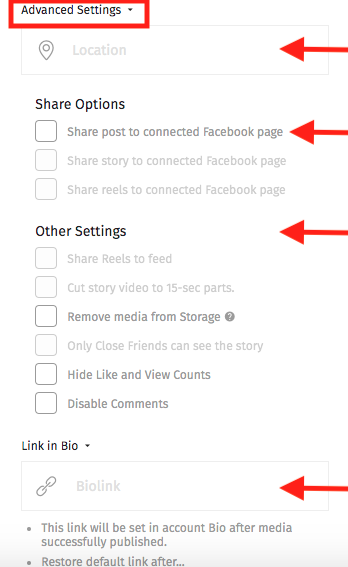 9. Click on the blue button schedule the post.