Repost the content with the highest interaction rates on instagram and tiktok, from other users automatically!
Repost Pro will find content based on your goals and repost it to your feed at the speed you want, respecting the copyright and captions of the original post.
You can also choose to repost stories and reels for maximum participation and coverage. You can search for reposts in the same way you search for new targets in ReactionsPro.
Left menu ➞ Repost Pro ➞ select the account.

Select whether to use hashtags, places, people and collections.

Search for targets to obtain publications using the search bar with options to search and add as many as you want. You can create thematic accounts.
5. Define what kind of posts you want to publish: photos, videos, albums or reels. Leave blank to use all.
6. Set the frequency with which you would like to repost the content.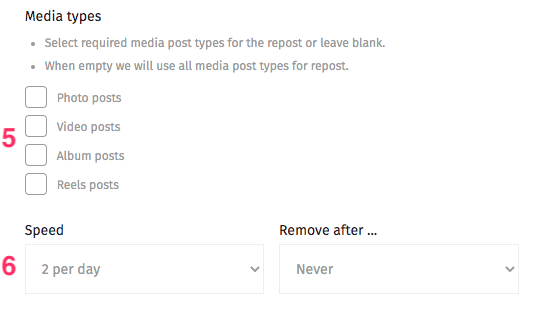 7. Configure the pause function to pause the repositioning activities during specific times. Enter your subtitles for your reposts, which can be toggled using the Spintax structure.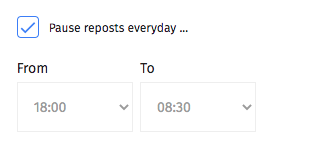 8. Enter the caption. This structure allows you to automatically insert the copyright of the original publication along with its caption, and add your own text that can vary using the spintax structure.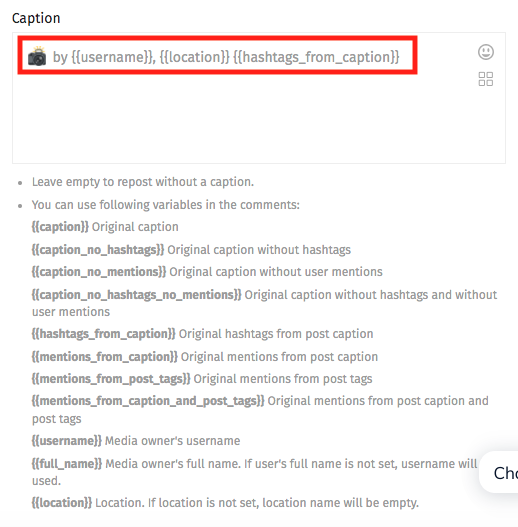 9. Filters posts that contain certain words or symbols in
caption filtration
.
10. Filter users in
user blacklists
.
11. Find and replace the caption of the original post.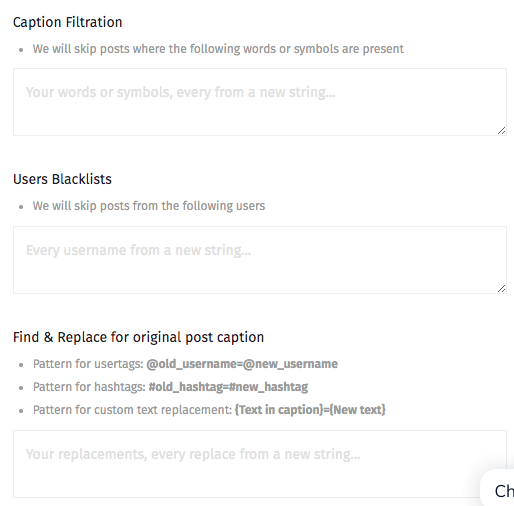 12. Tag to the account of the original post. -optional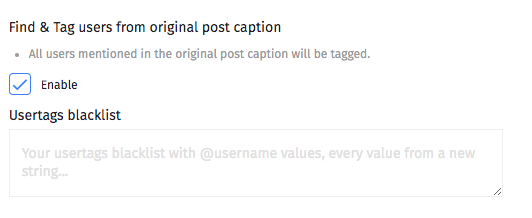 13. Add the first comment. -optional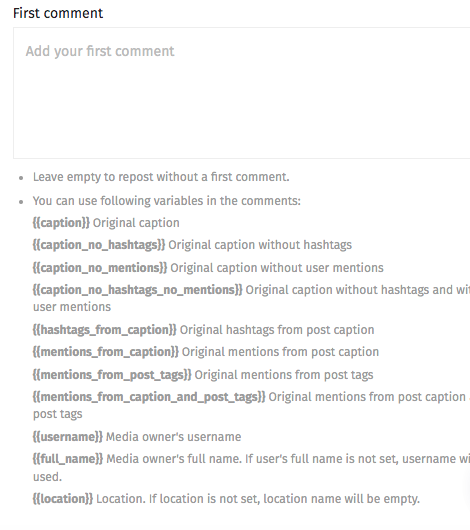 14. Configure additional parameters on the source accounts if you want to ensure that they are accounts with high activity or that they have a profile picture.
15. Select a language by entering English.

16.
Advanced settings
(
advanced settings
). Share the post in your story once it has been published, and addcustom hashtags, your account or user and aswipe up link (this last option is only possible in business accounts with more than 10 thousand followers).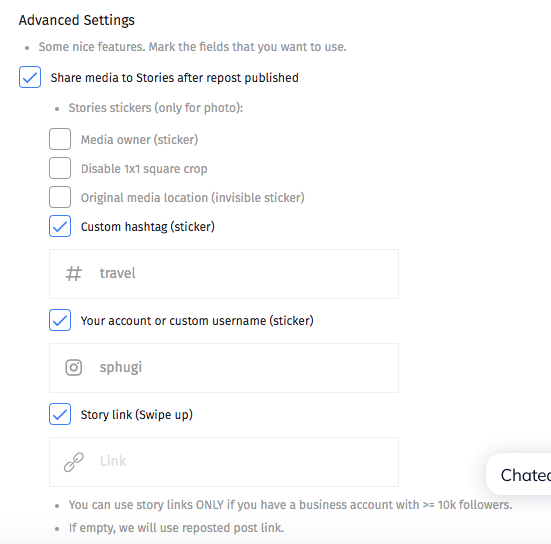 17. Share on facebook.

18. Your account includes a 4g mobile proxy (the most secure and reliable) with a value of $80 dollars totally free, but you can add your own.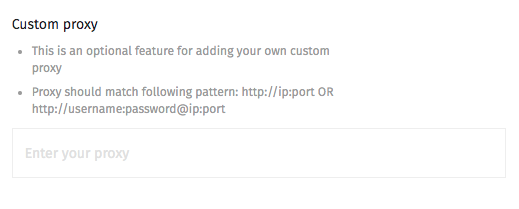 19. Guarding
.